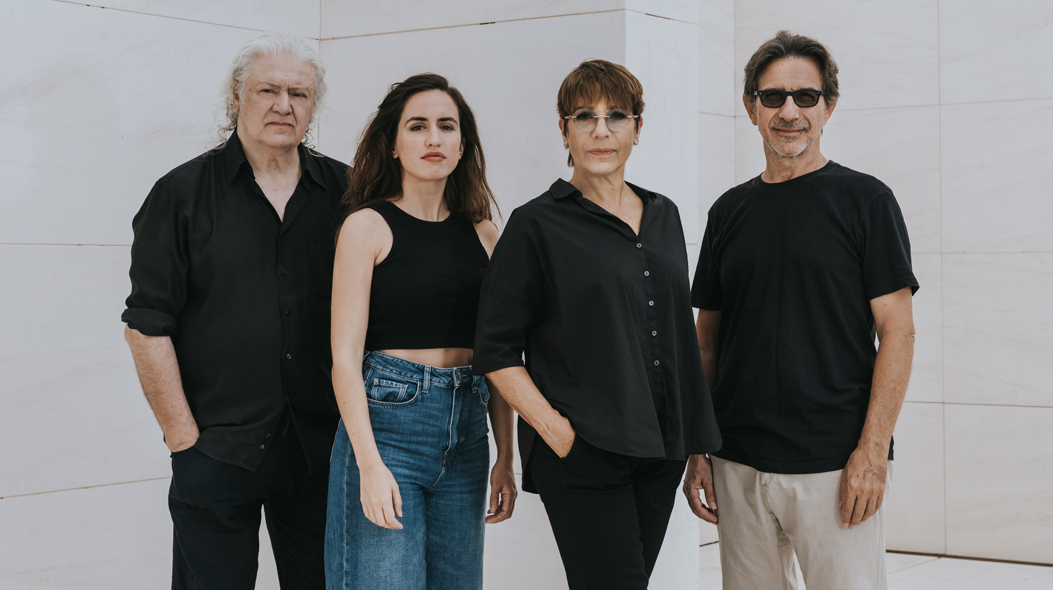 Albertine desapareguda
A la recerca del temps perdut, 6
by Marcel Proust
adaptation Josep Maria Pinto
direction Jordi Bosch
##general.period##:

05/16/22

##general.room##:

Montjuïc. Espai Lliure
Running time
1 h 30' approx.
Price
€9 to €29 / €5 Lliure online
Accessibility
Hearing assistance via mobile phone
Debate
05/23 at 18:30
Publishing 'The Search'
round table with Josep Lluch (Ed. 62), Isabel Monsó (Viena Edicions) and Amadeu Cuito
moderator Àlex Susanna (also editor of Columna's version)

Limited capacity, access in strict arrival order.

NEXT SESSION
05/23 El temps retrobat
ATTENTION
On this day, 05/16, the Plaça Margarida Xirgu will be closed to traffic and not be able to park in.
"Mademoiselle Albertine has gone". This is how Françoise tells the narrator that his lover has departed

Following the departure of his mistress, the narrator is suddenly confronted with a situation he had not foreseen, because he had set out to establish a new way to live with Albertine and ultimately, to look for a way to deal a little better with his jealousy, which gnaws at his insides every time the girl sees someone else.

But this departure places the situation in another context. While the desire to have her back home and the spite of feeling abandoned fight each other within him, a shocking message arrives: Albertine has died. During his subsequent grief, the narrator decides to leave Paris for somewhere very different: Venice, a city he has dreamed of since he was a child but has not yet visited. There, he will find serenity and energy once again while strolling among the canals and the palaces, at the pace of his wanderings.

On his return journey, he learns of Saint-Loup's engagement to Gilberte Swann, and later decides to spend some time in Tansonville, on the outskirts of Combray, at Gilberte's home as a married woman. While he is there, secrets are inevitably revealed during moments of intimacy.


To mark the centenary of In Search of Lost Time, Marcel Proust's most emblematic novel, we offer you seven recitals (one for each of the seven volumes that make up the work) based on Josep Maria Pinto's translation and selection of texts. The sessions directed by Jordi Bosch will be accompanied by piano and violin.

Proust's novel was written between 1908 and 1922, and with James Joyce's Ulysses, was the cornerstone of the new narrative of the twentieth century, and irreversibly transformed the way time, space and own self are narrated from what himself named 'involuntary memory'.

The audio of the seven performances will be streamed on the Lliure online platform.
CAST
Claudia Benito
Jordi Boixaderas
Mario Gas
Emma Vilarasau
TRANSLATION FROM FRENCH AND TEXTS SELECTION
Josep M. Pinto
You may also be interested
by Marcel Proust
adaptation Josep Maria Pinto
direction Jordi Bosch

A LA RECERCA DEL TEMPS PERDUT

##general.period##:

23/09/22

##general.room##:

Montjuïc. Espai Lliure

by H. G. Wells
adaptation and direction Atresbandes (Mònica Almirall, Albert Pérez and Miquel Segovia) and Guillem Llotje

RADIO DRAMA

##general.period##:

13/12/21 - 13/09/22

##general.room##:

Montjuïc / Lliure online