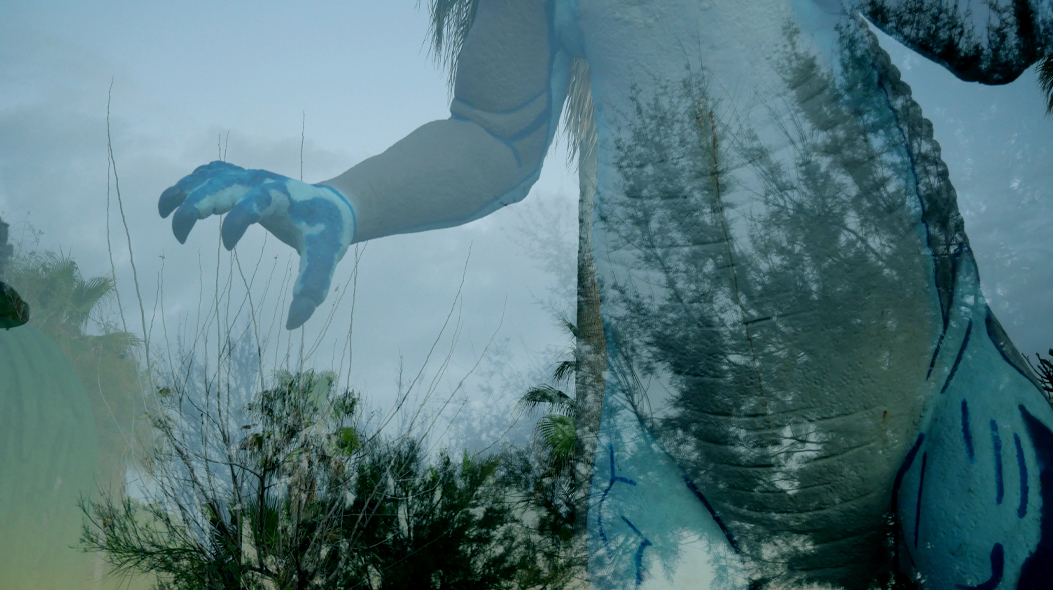 Understory, 2: Tres 'raves' i dos interregnes
creaction Xesca Salvà and Marc Villanueva Mir
##general.period##:

06/10 – 06/12/22

##general.room##:

Montjuïc. Espai Lliure
Timetable
Wed. to Sat. 20:00
Sun. 18:00
Price
Free previous booking
Accessibility
Hearing assistance via mobile phone
This season's resident artists receiving the Carlota Soldevila Creation Grants are Xesca Salvà and Marc Villanueva Mir. Their project, consisting of various experiences based around non-human life forms and everything that sustains life without us being aware of it, will be presented in two open door sessions - one in March and the other in June.

After looking at how fungi and bacteria interact on a microscopic scale, Xesca Salvà and Marc Villanueva Mir now encourage us to dissolve in a rave dedicated to entheogenic mushrooms: mushrooms that alter our consciousness and offer us an experience different from what we understand as reality. As Understory, 1 focused on the scientific look to approach the living beings we do not see, Understory, 2 wonders about the relationships that we humans establish with life forms radically different from us, whether they are fungi or aliens. The hallucinogenic mushrooms serve as a starting point to imagine a radical and direct way of experiencing communication with another way of life, but also to play with the imagination, the party and the transformation, which are also the forces of the theater.

Also from 05/11, Understory als TMB
A project in collaboration with the Fundació TMB and the Teatre Lliure in the context of the Carlota Soldevila Creation Grants.
TRANSLATION FROM TERENCE MCKENNA
Martí Sales
SOUND COMPOSITION
Gerard Valverde Ros
THANKS TO
Oriol Sauleda and Txalo Toloza
CO-PRODUCTION
Teatre Lliure, Xesca Salvà and Marc Villanueva Mir
You may also be interested
creation Xesca Salvà
and Marc Villanueva Mir

RESIDENT ARTISTS

##general.period##:

02 and 03/04/22

##general.room##:

Montjuïc. Espai Lliure

creation Xesca Salvà
and Marc Villanueva Mir

RESIDENT ARTISTS

##general.period##:

03/30 – 04/01/22

##general.room##:

Montjuïc. Espai Lliure

by H. G. Wells
adaptation and direction Atresbandes (Mònica Almirall, Albert Pérez and Miquel Segovia) and Guillem Llotje

RADIO DRAMA

##general.period##:

13/12/21 - 13/09/22

##general.room##:

Montjuïc / Lliure online