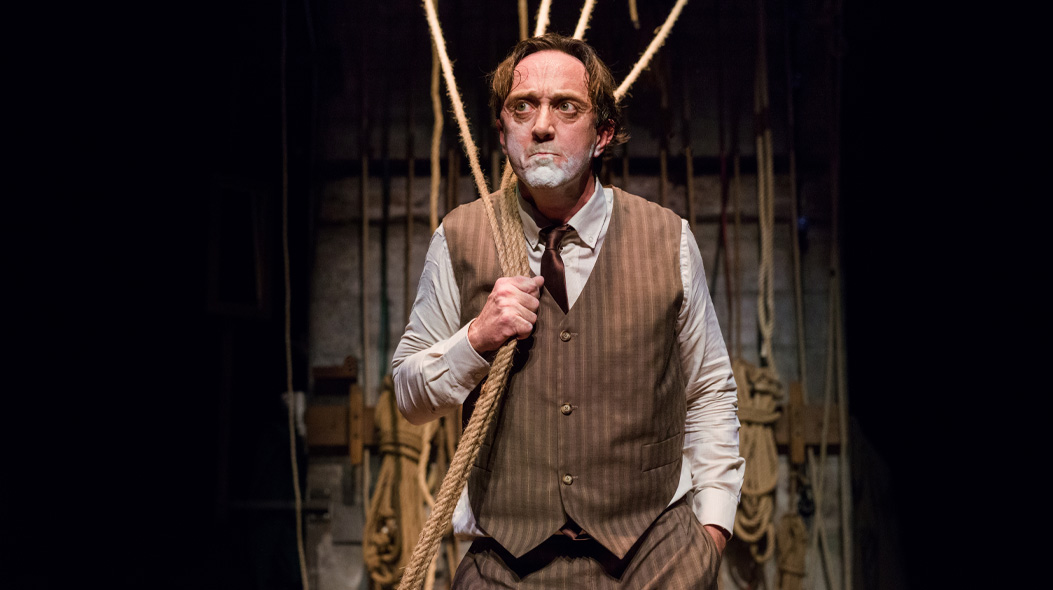 Història d'un senglar (o alguna cosa de Ricard)
authorship and direction Gabriel Calderón
##general.period##:

03/06/21 – 20/06/21

##general.room##:

Montjuïc
Timetable
From Wednesday to Friday at 8 pm
Saturday at 5pm and 8pm
Sunday at 6 p.m
Accessibility
18/06 audio description
The Uruguayan playwright and director Gabriel Calderón returns to the stages of Catalonia with a text of his own, which premièred at the Temporada Alta 2020 festival. It is a monologue performed by Joan Carreras, who plays Richard III, the quintessential Shakespearean villain.

Max Award 2021 to the Best actro to Joan Carreras.
Butaca Award 2021 to the Best small format play and to the Best drama actor to Joan Carreras.
Crítica Award 2021 to the Lead Actor.
What is the distance between the actor and the character? They are both ambitious and intelligent, eager for power and do not want to waste time with mediocrities. The play revolves around contemporary mechanisms of power, desire and resentment, and offers a reflection on the limits of human ambition.

#HistòriadUnSenglar
@calderoncomplot
@teamporadaalta
TRAINEE SETTING ASSISTANT
Marta Calderón Gómez
TECHNICAL DIRECTOR
Pere Capell
DIRECTOR ASSISTANT
Olivia Basora
MANAGEMENT ASSISTANT
Marta Colell
MANAGEMENT DIRECTOR
Clàudia Flores
MEDIA AND DISTRIBUTION
Bitò
CO-PRODUCED BY
Temporada Alta 2020 and Grec 2020. Festival de Barcelona